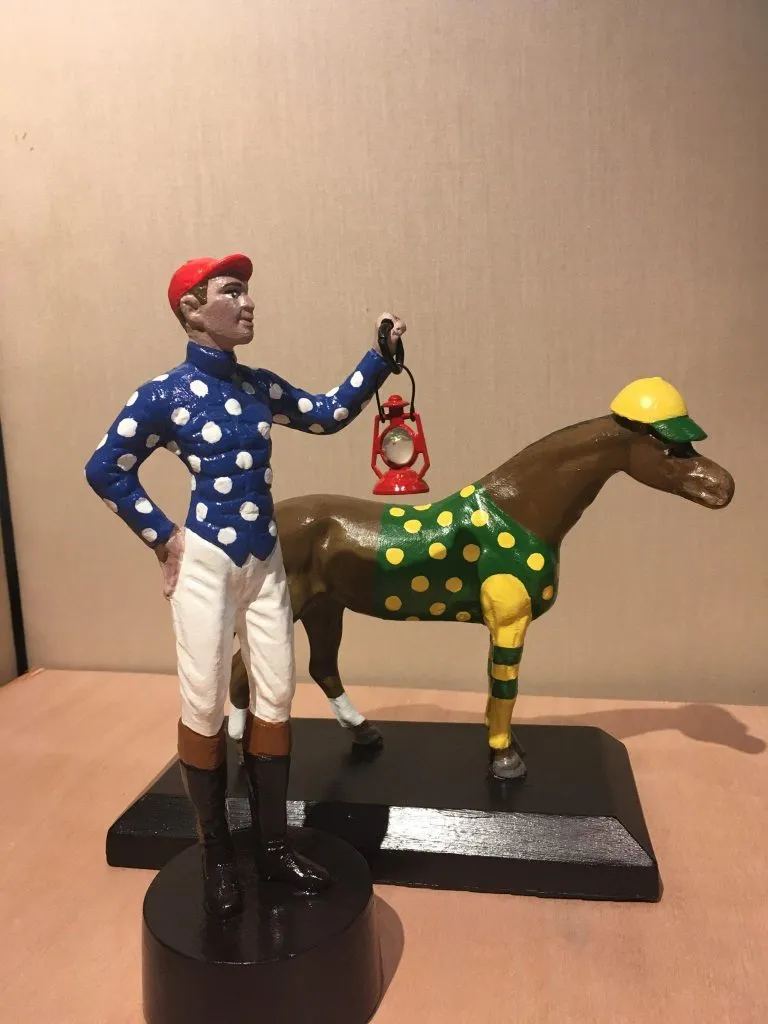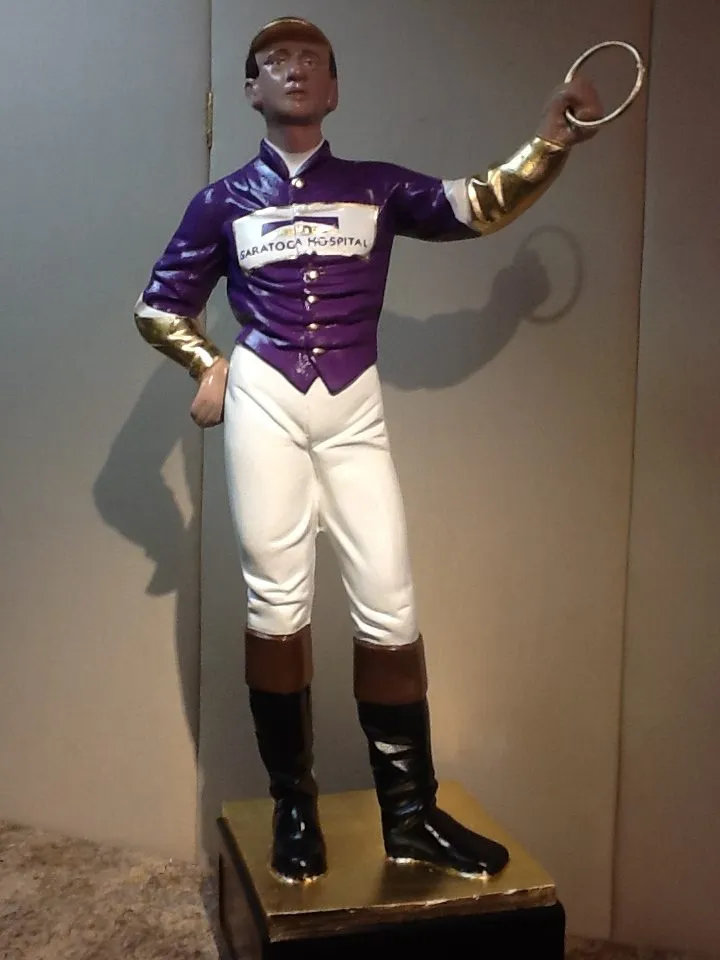 Lawn Jockeys
Saratoga Signature Furniture & Interiors offers custom painted and in stock lawn jockeys.
Nothing says Saratoga quite as much as a custom painted lawn jockey. When the statues are put out on North Broadway and Union Avenue, everyone knows summer is on the way. Horse owners, breeders, jockeys and horse racing fans alike enjoy the heraldry associated with these 40″ statues. Our statues are the same cast that you will find at the entrance of the saratoga race course.  
Dan Czech of Saratoga Signature Interiors is the interior designer now jockey artist who paints each jockey. Registered silks are always popular but making up one of your own is fine too. If you need a little help designing your perfect jockey statue, we can help with that! The statues are 100% aluminum so can stay outside and not be effected by weather. Our lawn jockeys are shipped all over the continental US by UPS.
Consider a custom painted jockey as a wedding gift to the groom (or bride). Customize using your wedding colors, date on base and a gold ring instead of traditional black.  Jockeys make a great addition to any Saratoga wedding. They also make wonderful and thoughtful anniversary gifts! The 10 year anniversary is aluminum, after all.
Keep in mind that our busy seasons for custom painted jockeys are the summer and holiday seasons. If you are looking to purchase a custom painted jockey as a holiday gift, please allow additional time, as we get very busy. Blank  jockey statues are usually in stock. Call for a quote on time frame and pricing of your very own custom painted lawn jockey (518) 581-0023.
Want to know more about the history of jockeys? Check out our blog for a fun history lesson on lawn jockeys!
Looking for Lawn Jockeys?
Shop local and experience the difference!
(518) 581-0023
82 Church Street Saratoga Springs, NY 12866