An Ottoman Obsession! 
We usually think of an ottoman as a place to rest our tired feet, but they can be more than just a pretty pedi-stool!
These room settings feature ottomans being used as a stylish and functional coffee table!
Bold is beautiful…
 We love this room! Bold pops of color paired with an over sized plush ottoman make this room feel cozy, chic, and fresh. This living room seems to invite you in  for a hot cup of tea, and don't forget to put your feet up! All you need now is a warm knitted blanket..and maybe a good book!
This delicious strawberry plum ottoman has us starving for more! It is the perfect solution for smaller spaces. It can even be used as extra seating in a pinch! Talk about making a statement, This ottoman speaks for itself! These toss pillows are just perfect too!
Nifty in Neutral 
This is a timelessly traditional look! You can't go wrong! Bunching these ottomans together make them more versatile. Placing them together with a tray creates a plush coffee table, while separated they can act as comfortable places for your feet, or even extra seating. We love the subtle colors and bold prints used in this room! This sectional has a great combination of traditional lines with a modern fresh feel!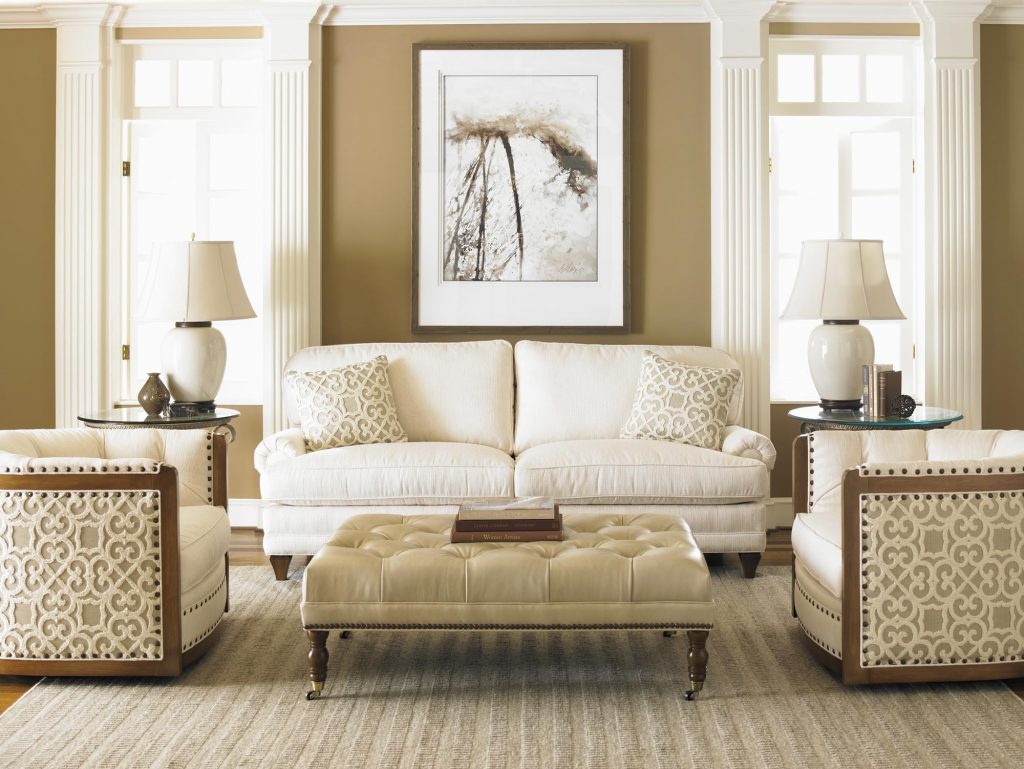 The pattern and details on these eye catching chairs and pillows are great, and this two seater sofa is wonderful for smaller spaces and apartments! This soft leather ottoman is on casters, which makes it perfect for anything!
This room dares to be bold while maintaining a certain level of neutrality.  We absolutely love the bold pops of blue here! These little ottomans are darling, they are just right for you feet or a seat, and they also work great as a little table! Function is the key to any good design plan, so its great when things have more than one use. We Think this little side table is pretty cool too!
Ottoman Overload!
This ottoman has clean straight lines that pairs perfectly with this plush modern sectional. This looks like the ideal spot to relax and have your morning coffee, or kick your feet up after a long day at the office! The nail head border on this deep blue wing back chair is just perfect!
I could go on and on forever! There are so many great ottoman choices to choose from. Small or large, oval, round, or square!
Here is just one more room that we absolutely love!
This deep navy blue is a super hot color right now! It looks stunning paired with a light contrast trim and dark wood finish. The light neutral color of this sectional really makes it pop! This room scores a 10 in both comfort and style!
Make a statement with an eye catching ottoman! You cant go wrong with function, style, and comfort!
Stop by or call to learn more about any of the furniture you have seen in this post!
All furniture shown here is available at Saratoga Signature Interiors
We are open 7 days a week!
Mon-Sat 10-6
Sun 12-4
(518) 581-0023