Get That Rustic Feel Without Loosing Your Polished Look! 
Here in upstate New York, the rustic Adirondack look is very popular, but lets face it, that look is not for everyone. If you love the look of real wood, and eye catching rustic pieces, but don't want your home to look like you live in the backwoods of the foothills (even if you do), than this blog post is for you!  Here are a few ways to add a warm rustic feel to your sophisticated and polished living space.
One.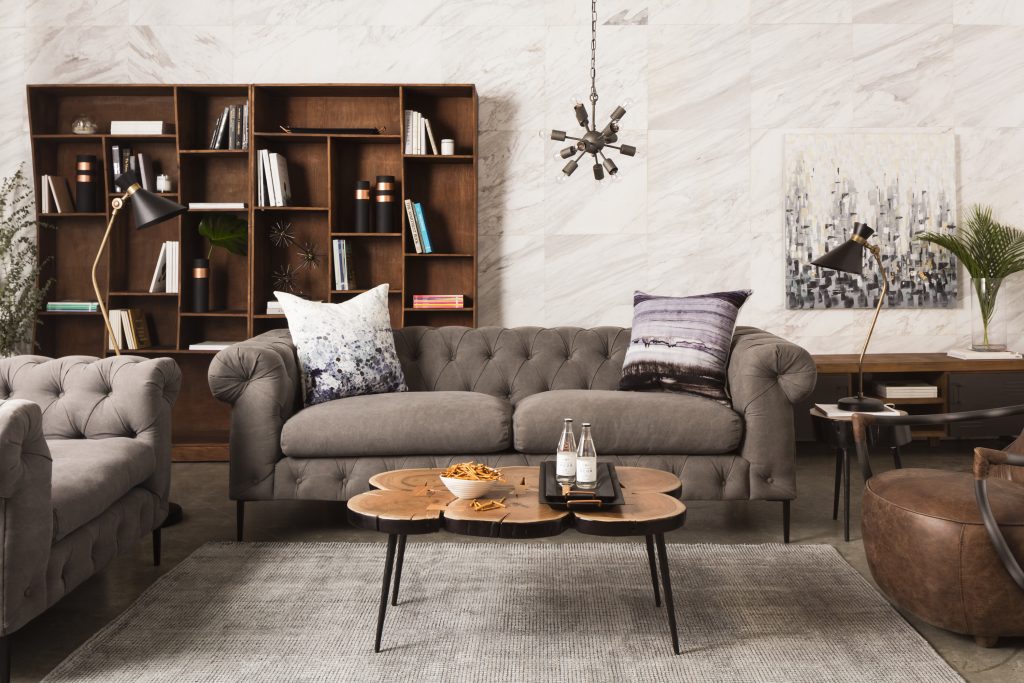 This cute little coffee table is the perfect rustic addition to your upstate living space. I just love the natural cut table top! The black hairpin legs give this table an awesome retro feel.
Here is a close up of that table top: Super cool! What a great conversation piece!
TWO.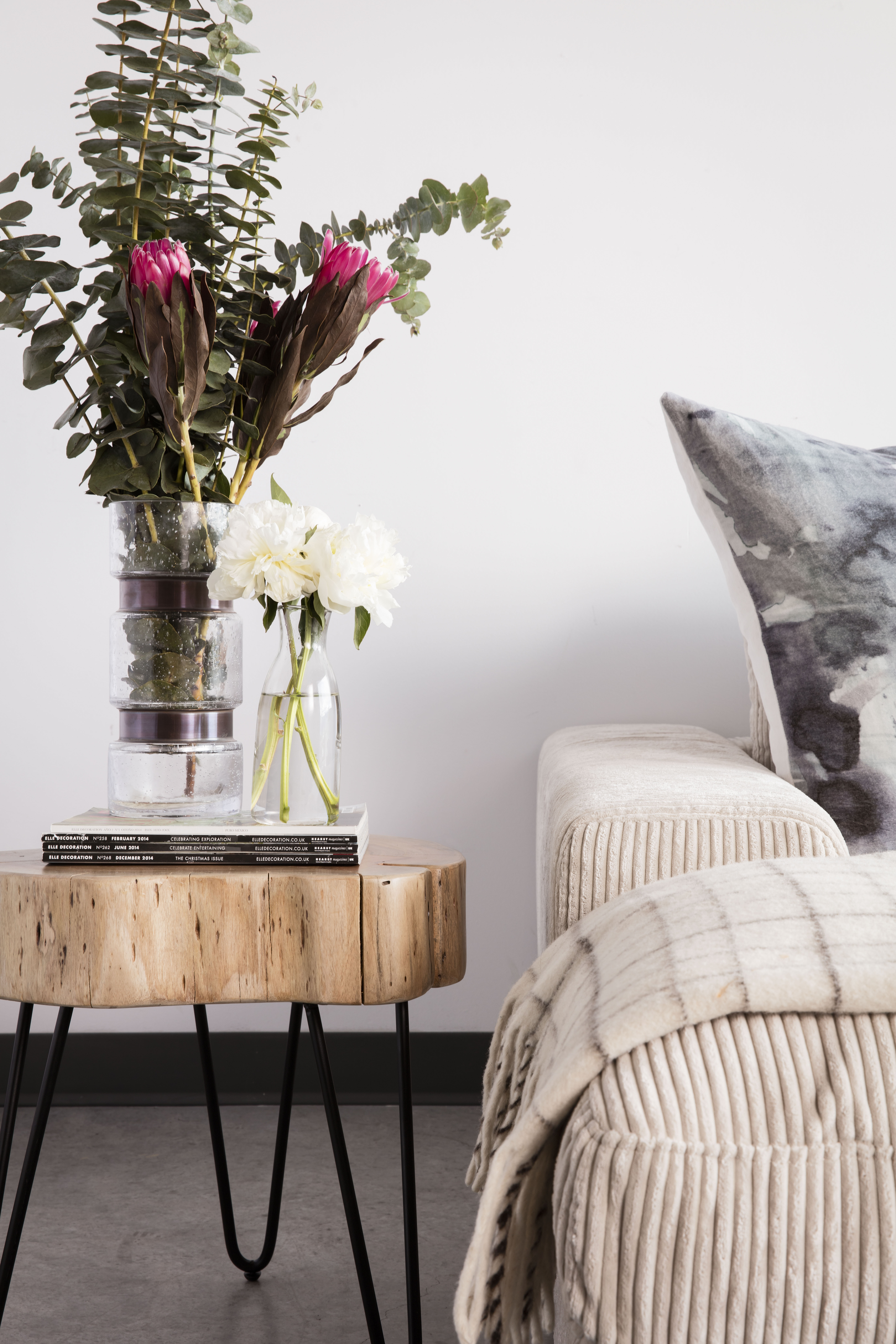 This coffee table features a living edge top and great natural details in the wood's finish. You might notice that this table features a sleek modern base.
Three.
This little side table is just so gosh darn cute! We ❤ it! I adore the painted outer rim and the thin retro legs of this tiny table. It's just perfect for holding your favorite lamp. I love this table so much because it can easily be worked into almost any style. The natural flaws in the wood top give this table a very unique look, which is a great way to step out of that cookie cutter and into something sweet and different. It's just the right amount of rustic to pay tribute to the beautiful area we live in, while not being too out of place in a more modern setting.
Four.
Check out this awesome reclaimed wood accent wall! What a great idea to warm up your room!
Whatever style you choose to have in your home, remember to choose warm inviting pieces that make you feel comfortable and happy. Stay true to your inner style and you can never go wrong. To learn more about any of the furniture shown in this blog feel free to call, click, or stop by our showroom. We offer these selections and so much more. You are guaranteed to find the perfect piece for your home every time!  We are not like the big box stores, shop local and experience the difference.
(518) 581-0023