Custom Window Treatments: More Important than you Think!
When setting out to design your home's interior, you might think of things like: furniture, lighting, area rugs and accessories. While these things are all important and make up the larger picture of your interior, the most important aspect of your interior design might surprise you; I bet you wouldn't guess that its your home's custom window treatments! Yes, they offer light control and privacy from the outside world, but that's not where their functions end. They can also offer energy efficiency, safety, UV protection and even increase your home's value!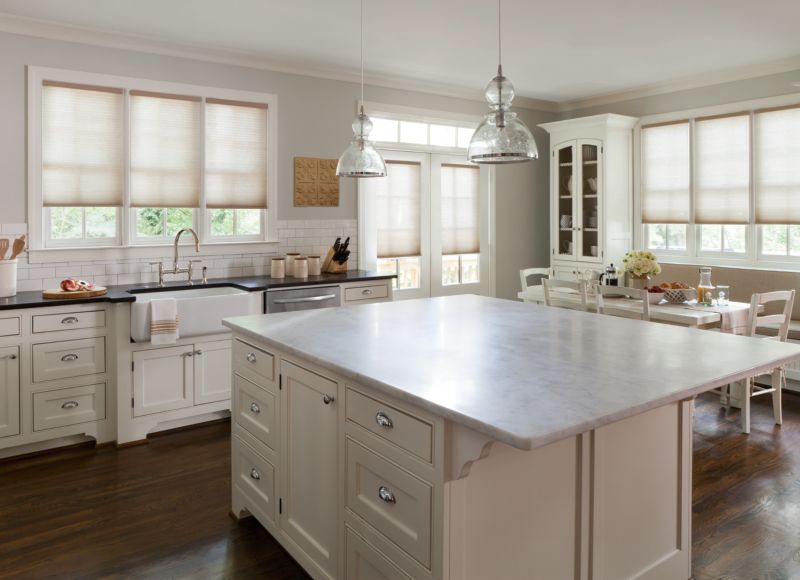 Light Control, Privacy and Safety.
      Obviously we all know that Custom window treatments provide light control, privacy and even enhanced safety. Upgraded features like blackout linings can provide total darkness when you need it most, while allowing cheerful natural light in when you don't. To avoid giving the neighbors a show and to keep your privacy intact, any type of window treatment will do. We like the "top down, bottom" styles because they allow you to have the best of both worlds: Complete privacy while still letting in lots of natural light! These are great options for any window in your home, and come in a variety of designs and colors.  You probably wouldn't want onlookers peeking into your home through an uncovered window. Just the thought of that is enough to give anyone the creeps. Window treatments enhance the safety of your home, simply by keeping its contents and inner workings out of direct view of potential criminals, and those pesky nosey neighbors.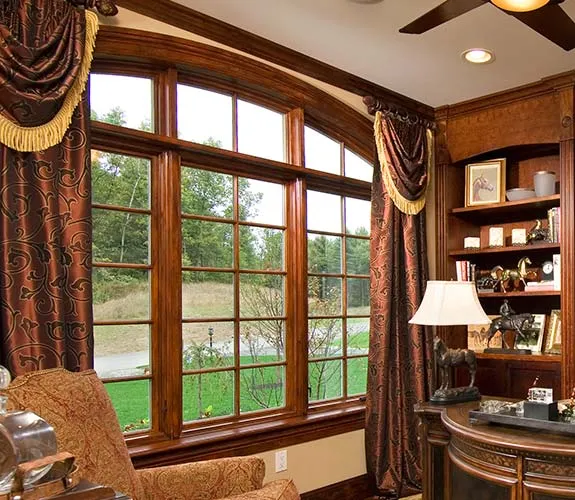 Custom Window Treatments are Energy Efficient
We all like to save money, and it might come as a surprise to you that one way to rake in some savings is to install custom window treatments in your home.  They not only insulate your home, helping to keep you comfortable during summer heat waves and winter cold, but they also provide a UV barrier that protects your investments. Here in New York, we know all about cold winters. With added options like thermal linings, they can help keep your energy bill low and your home warm.  No one wants the sun to fade their new furniture, or their pricy hardwood flooring. Custom window treatments can keep the suns harmful UV rays away from your family and your furniture!
 Window Treatments Increase your Home's Value!
Custom window treatments can elevate any room's interior design. Whatever your style: theatrical or subtle;  window treatments can pull together your home's style. They can exaggerate dramatic features of your home, such as stained glass windows and artfully done arched molding by drawing your eye to these beautiful features. They can also work like area rugs to soften up a space and make it more inviting and comfortable. Custom window treatments can also add value to your home in the eyes of potential buys. Homes that have window treatments are perceived as far more valuable to potential buyers, then those without window coverings.
 So Many Styles!
Here at Saratoga Signature Interiors, we understand that one size design doesn't exist. We work closely with our customers and clients to ensure that their design dreams come to life. Working with different workrooms and manufacturers we deliver quality products to our community. If you are looking to increase your home's value; protect your investments and family from UV rays; enhance your safety and privacy; keep nosey neighbors at bay; and level up your home's interior design, then consider working with Saratoga Signature to design the perfect custom window treatments for your home! Both walk-ins and appointments are available weekly, from 10-5 Monday-Saturdays. We are closed on Sundays. We will do everything from the initial consultation to getting precises measurements and professionally installing your window treatments. When you shop with us, you always get top notch customer service.