In stock furniture selection updated on 11/30/23. Please check back frequently to see the most up to date representation of our furniture selection.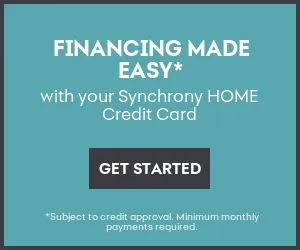 See What Our Furniture Store
in Saratoga Springs, NY Has Available
          When searching for a furniture store in the Saratoga Springs, NY area, be sure to take a look at our current selection of in stock furniture. All items shown here are available for immediate delivery. Our in stock furniture page is updated frequently to help ensure you are looking at our most current in stock selection.  Saratoga Signature Interiors offers a wide selection of in stock furniture in Saratoga Springs, Albany, Lake George, NY and the surrounding areas. We are proud to offer quality American made selections, so you can feel confident in every purchase you make.
           Our showroom floor is always changing, so you are sure to find the latest styles and trends in home fashion. Each one of our in stock furniture pieces has been hand curated with our unique customers in mind. If you can't find what you are looking for in stock, we can help you design a customized look. Our professional interior designers are here to assist you in creating the perfect space. Saratoga signature interiors even offers free in home design consultations! Our staff prides ourselves on providing the very best in customer service. We will deliver as far as 150 miles from our furniture store, and we offer free delivery and installation to all of our customers within 50 miles of us.
         Make your home make over dreams a reality with Saratoga signature's selection of in-stock furniture and home décor. When you shop our in stock furniture, your purchase will be professionally delivered as soon as you want, so you can start enjoying it immediately. Discover our selection of furniture for the living room. We have everything from coffee tables, end tables and sofas in stock and ready for immediate white glove delivery to your home.
Spice up your newly designed living room with personal touches, and make it your own. Don't forget the details! Our selection of in stock furniture includes in stock home accessories, in stock art, in stock mirrors and in stock area rugs. We even have in stock lighting and in stock lamps. If its extra seating you're after, then consider an in stock sectional sofa. Pairing an in stock couch with an in stock love seat might be another option. With our selection of in stock chairs and in stock ottomans there are endless ways to add additional seating to your home. Because it's in stock, we can get it to your home fast.
Our top-notch customer service and white glove delivery is one of the reasons our customers keep coming back. We make it easy to buy in stock furniture for your home.  Need a new bedroom set? Dining chairs or a dining table? Need them delivered fast? Look no further than our in stock furniture selection. Browse our in stock dining room tables and in stock dining room chairs.
Looking to get outside and host spring and summer gatherings at home, or maybe you want to get outside and relax with your family? We have a selection of in stock furniture for your outdoor spaces. In stock outdoor sofas, in stock outdoor chairs and in stock outdoor tables. Ready to be delivered to your home immediately.
Saratoga Signature Furniture & Interiors carries in stock furniture and in stock lighting for every room in your home. We also carry a wide selection of blinds, shutters, shades, custom window treatments and outdoor furniture. We are truly your one stop for all things interior.
Looking for Furniture in Upstate NY?
Shop local & experience the difference
If you see anything in our "In Stock" gallery that you would like to know more about, please call us.
(518) 581-0023
82 Church Street Saratoga Springs, NY 12866